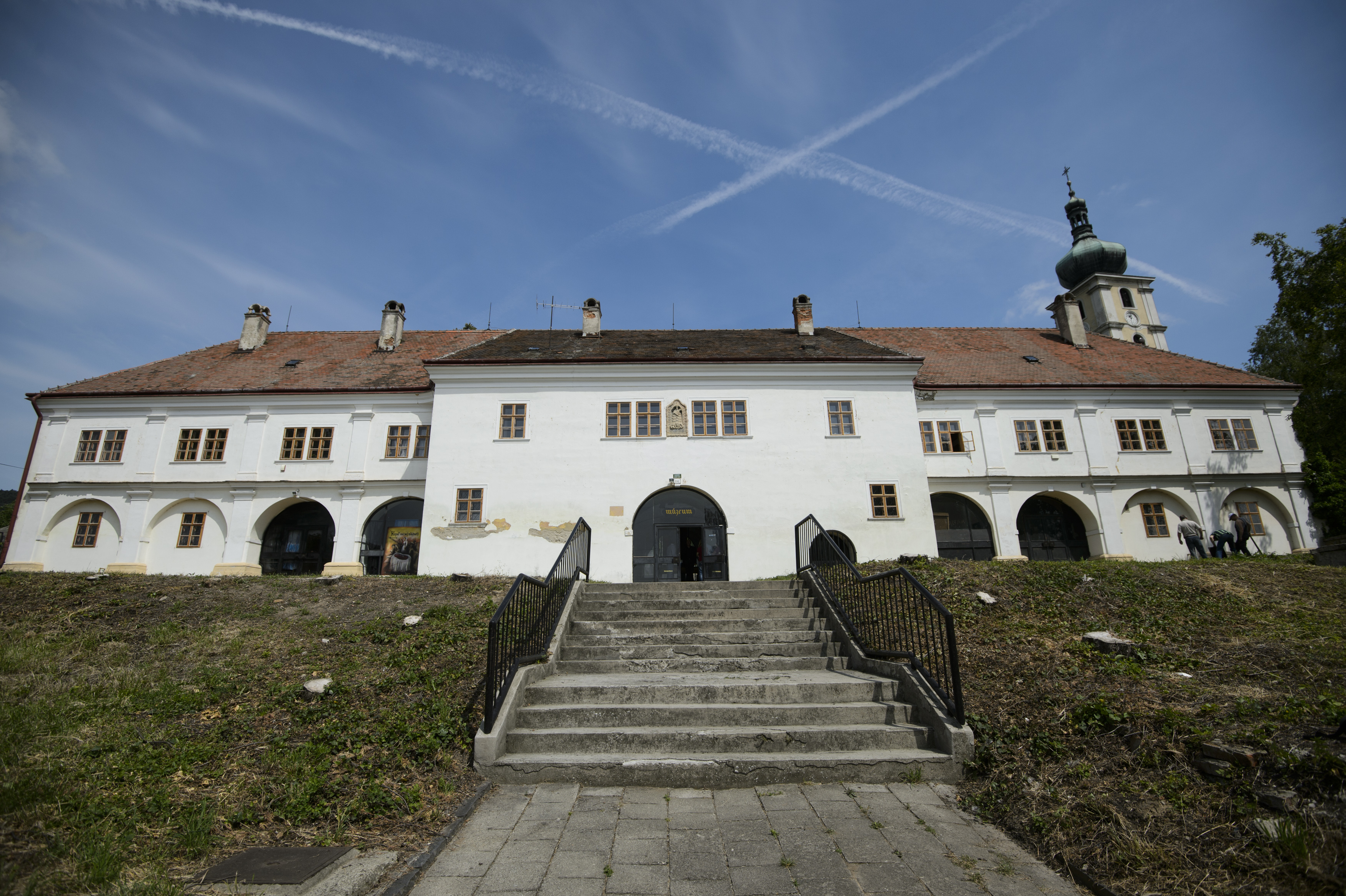 When you say Čachtice, everyone imagines a legendary castle full of legends and especially the sad story of Countess Alžbeta Báthoryová. Below its ruins is a unique historical monument - the Renaissance Draškovič manor house.
It was built by the Croatian nobleman Mikuláš Draškovič in 1668. It was thanks to a marriage to Barbora Drugetová, Elizabeth's granddaughter, who was also nicknamed the bloody countess or lady of Čachtice, that he acquired the surrounding lands. Later, the manor was owned by the Forgáč and Čenkay family, then fell to the state. Today, the manor is one of the dominants of the village. There is an exposition of the Trenčín Museum, which is dedicated not only to the history of Čachtice, but also to the Tatrín association or Countess Alžběta Báthoryová. It captures historical events and brings closer the rich cultural traditions and folk culture of the town.
Even before the closure of the manor, due to planned reconstruction works, visitors could see the collection of historical weapons, period documents, clothing and jewelry, a set of portraits of members of local aristocratic and provincial families or exhibits found during historical and archaeological research of buildings and reconstruction works. . Ceramic vessels and artefacts are reminiscent of the folk Čachtice culture.
However, the appearance of Draškovič Manor is far from spectacular. The tooth of time had a significant effect on it, but it shines for a more beautiful period. The national cultural monument in Čachtice will undergo a comprehensive reconstruction and the forgotten place will become the dominant not only of the municipality or the Trenčín region, but of the whole of Slovakia. A café will be added, the exposition will be expanded, elements for the visually impaired and the blind will be added, a cultural and creative center will be created and various museum-pedagogical activities will be prepared.
"The manor will serve as a center of cultural and community life, but also as a recreational place. Visitors will also be able to use the services of the new information office, " said historian Martin Vincurský. Thanks to the project Revitalization of Draškovič Manor in Čachtice, the Trenčín County received funds from EEA Grants and the state budget of the Slovak Republic in the amount of EUR 800,000, while it will contribute to the renewal from its budget in the amount of approximately EUR 1.3 million. The project will be implemented in the years 2021 to 2023, and after the reconstruction, the manor house, which is one of the oldest buildings in Čachtice, will become a major tourist attraction, of which everyone will be proud.