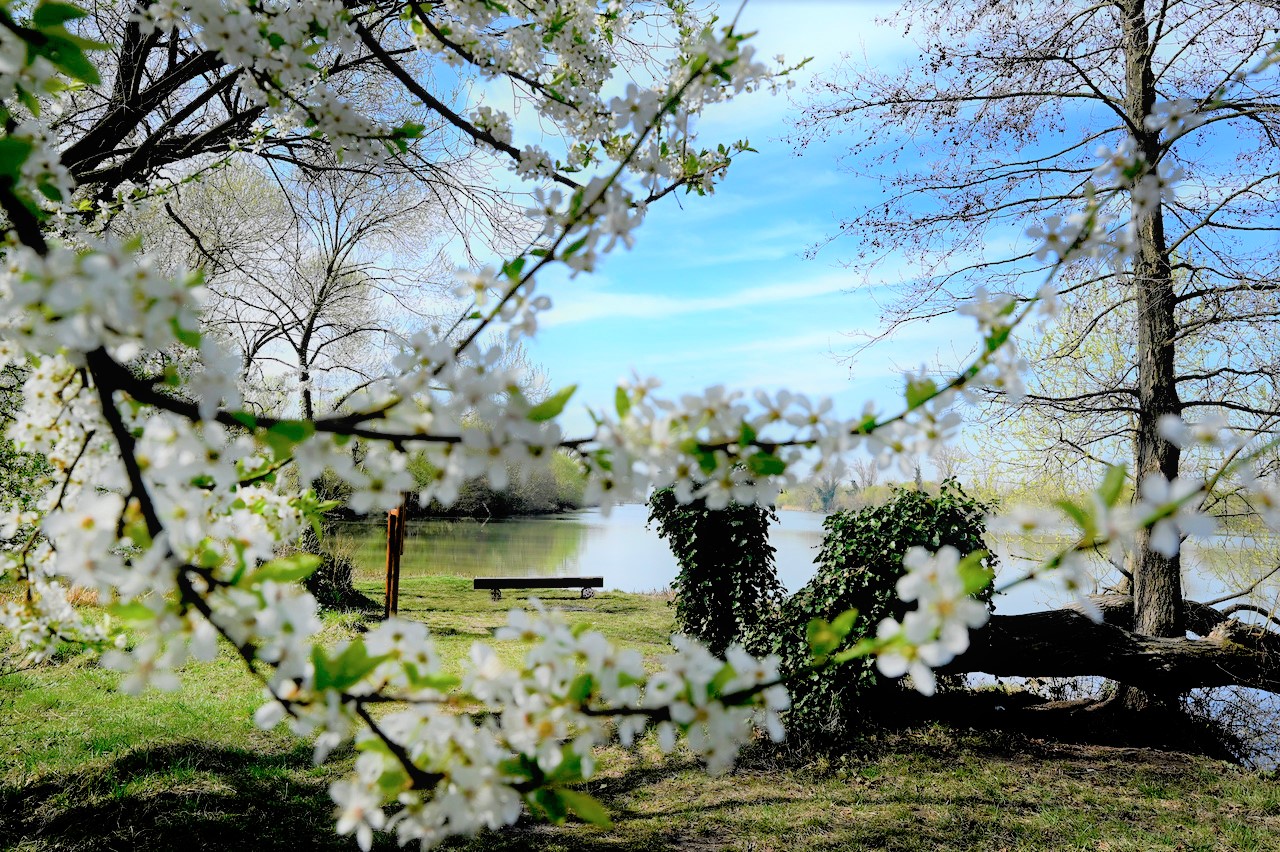 Few cities boast a castle, a river, or even an extensive forest park not far from its center. In the case of Trenčín, the remnants of wildlife add to this. Trenčiansky luh is literally a green oasis with wetlands and lianas, which stretches on both banks of the Váh. Since last year, it has gained the status of a general protected area. Experts consider this locality not only as an important natural landmark with rare fauna and flora, but also as an example of the most important natural ecosystem in Trenčín.
The almost 13.5-hectare area is located above the sluice gates of the Biskupická Reservoir. It is divided into a recreational part and a floodplain forest protection zone without the possibility of any intervention. During the spring months, it is extremely lively here, nature is slowly waking up and we can observe several bird species. "Initially, those returning from wintering grounds predominate. They arrive in waves, suddenly in larger numbers. These are starlings, swallows, woodpeckers, seagulls or river fishermen. Rare species such as ski ducks, rattlesnakes and diving ducks often appear among them, " describes ornithologist Radovan Jambor.
In addition to birds, you can also observe beavers in the Trenčín meadow - ideally before dark, but they are more active at night. "Beavers feed on tree bark, which is why there are many bitten and fallen trees in the Trenčín meadow. It is good and important for nature, the trunks either remain in place as a basis for the restoration of the floodplain forest, or the beaver incorporates them into its castle, " adds Jambor. In addition, several species of rare spiders live in the Trenčín meadow, which are tied to reedbeds. "Amphibians have already begun their reproductive pilgrimage, and bats are appearing above the surface. There is a rich biodiversity and a real natural theater will not escape the keen eye in the spring, " thinks Radovan Jambor.
In the past, there were fewer floodplain forests in the Trenčín district than today. It was not until the construction of the Váž cascade that changed. "The soft floodplain forest with willows and poplars has become dominant, which has spread over time, and we have also created protected localities such as the Zamarovské pits and today also the Trenčín meadow," explains Jambor. While the number of floodplain forests has increased in Trenčín due to the manipulation of the river landscape, the view of the entire Váh river basin is not so favorable. "The decline is noticeable, practically the entire inundation of Váh has begun to dry up due to human intervention. Not even a fifth of the flood-supplied stands in this habitat remained here, " concludes Jambor.