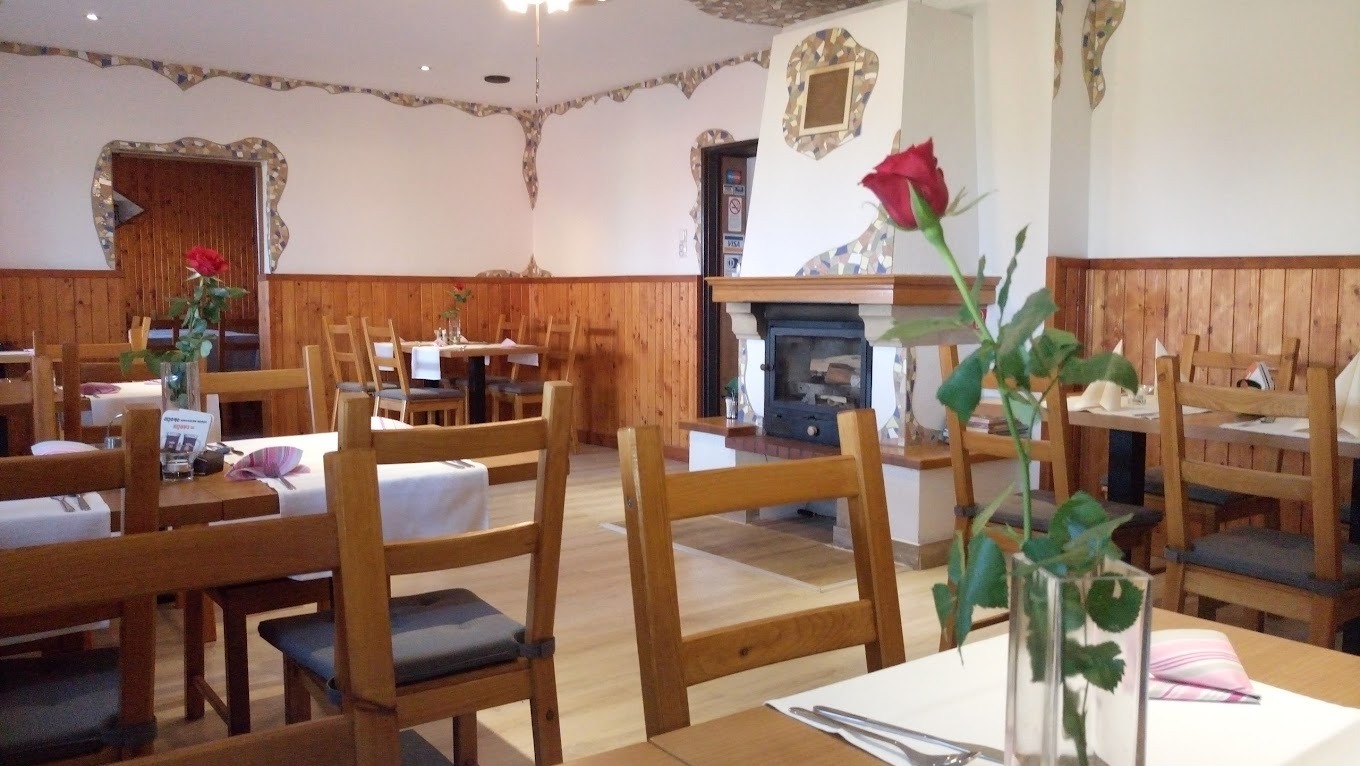 Even in times of new and rapidly changing trends in modern gastronomy, they remained faithful to traditional cuisine. They bet on preserving honest home cooking and customers appreciate it.
They show their satisfaction not only by repeatedly visiting the restaurant, but also by voting in the TOP Gastro establishment in the Trenčín region for the year 2022 survey, where they awarded Motoresta CONTI from Trenčianská Tepla the most votes of all the nominated establishments. The owner of the restaurant, Angelika Petrovičová, told us about how their 22-year-old story began.
First, please tell us something about yourself. Who are you and how did you get into the gastro business?
We are a married couple who confirm the exception rather than the rule and have been harmoniously working together in this business for several years. We both come from families that were very close to gastro. The husband is a trained chef-waiter, therefore he takes care of the running of the restaurant in terms of the quality of food preparation, staffing and technical equipment of the premises. And I, with my experience in the economic sphere, banking and my meticulous nature, ensure the running of the restaurant from an accounting, financial and analytical point of view. And that's how we've been working together since 2000.
How did your restaurant gradually develop?
It has always been our dream to open our own business. In 2000, we realized it and opened Motorest CONTI. The first years were difficult, as with the start-up of any business. It required a lot of patience, renunciation and, of course, understanding from the family as well, since at that time we already had two children and it was very difficult to find an adequate balance between work and family. From the beginning, however, we made sure that our "papkači" (customers) left happy and full, to which we adapted the taste and the size of the portions. The first big change happened when we renovated the interior in 2004 and opened a new terrace that still works today. More and more hungry people began to visit us, so the restaurant's menu was also adapted to it. Among the original, more than 22-year-old recipes, which you can still try with us, are, for example, "Housewife", "Bačovský schnitzel", or "Dragon's breath". In addition to the permanent menu, we also organize seasonal events, such as duck, dumpling, or slaughter days. CONTI, as we know it today, was completed in 2016 by an extension and extension of private accommodation, where we offer 6 unique rooms.
What can we find on your menu? Do vegans or "intolerant" people also choose from you?
The specialties of our company are mainly based on stuffed, coated meats. Of course, there are also Slovak classics, such as bryndza gnocchi and strapacky. However, those who want something lighter will also choose it. We therefore recommend our new product called FIT ROLKA. We recommend following our social networks, where our customers learn about news and upcoming events such as DAYS OF SLOVAK CUISINE, STOUGH DAYS, DUCK FEASTS, etc.
What are you proud of in your restaurant?
We are proud that, even after more than 22 years, we have remained a family restaurant and that thanks to the great people in the CONTI team and wonderful customers, we have managed to overcome various pitfalls, whether in the form of economic crisis, pandemic measures or in the form of ordinary situations. Thank you, we couldn't do it without them.
To what do you attribute your success in voting?
We attribute it mainly to honest work and perseverance. We know that we cannot please everyone, but we still do our best to ensure that our customers always leave us with a smile on their face.
What do you say about winning 1st place in the competition TOP GASTRO establishment Trenčianske kraj 2022?

This is a great achievement for us and it motivates us to continue to do things well, as we have been trying to do for a long time. We have a sense of satisfaction and we like to share it with our team, our families, friends, acquaintances and customers.
Text: PG
Photo: Motorest CONTI
2.3.2023