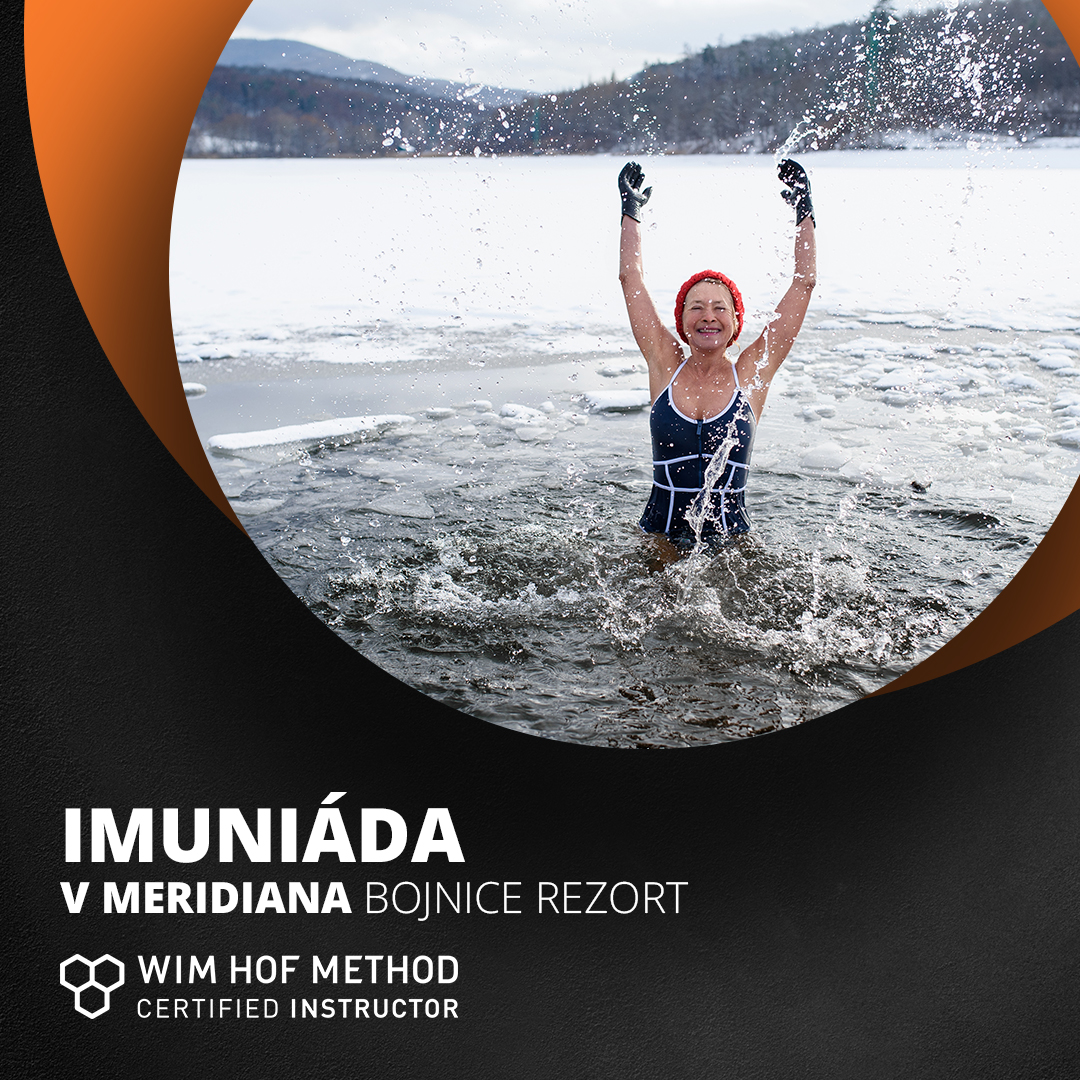 Immunada in Meridiana Bojnice
The workshop will teach you how to work with your breath as a key to internal energy, more powerful lungs and the entire respiratory system, how to strengthen the cardiovascular system, while using the power of your mind and cope with unexpected challenges in everyday life.
WHO THE COURSE IS FOR
The course is for everyone who cares about their own health, fitness and life energy. It is intended for those interested from the age of 12. The turbulent times have clearly shown us all how high the cost of health is. We will learn that with the right approach we can take responsibility for our health and vital energy into our own hands and keep them in excellent condition for a long time.
We use breath, inner fire and cold as training tools to awaken our own inner strength and energy. We learn to cultivate them. At the same time, they strengthen our immunity and resistance to the adverse effects of the modern environment.
WORKSHOP PRICE
All-day course - 129 Eur
(price includes course and full board)
All-day course with accommodation for 1 person - 189 Eur
(price includes course, accommodation for 1 night and full board)
All-day course with accommodation for 2 people - 319 Eur
(price includes course, accommodation for 1 night and full board)
WIM HOF METHOD
Under the influence of time, we, as a human species, have developed a measured attitude towards nature. At the same time, we forgot about our innate inner strength, which was given to us by nature. It is also the ability of our body to adapt to more extreme temperatures and survive comfortably in our natural environment. The Wim Hof method is based on the principle of discovering this potential.
Cold therapy
Proper exposure to the cold, triggers a number of health benefits, including activation of brown fat. It reduces inflammation in the body, strengthens the immune and hormonal system, improves the quality of sleep and the production of endorphins, which naturally improve your mood.
Breathing
We all breathe. Constantly and subconsciously. Usually we are not aware of the hidden possibilities of breathing and the application of breathing techniques. Changes in oxygen levels not only according to the specialized Wima Hof Method will bring us more energy and a number of other health benefits.
Mind setting
The third pillar of the Wim Hof Method is the basis of the previous two. Exposure to the cold and conscious breathing require patience and regularity to be mastered per unit. And so, under the right guidance and with your determination, you will be ready to explore and manage to control your own mind and body.
WHO IS ERIK scroll?
WIM HOF CERTIFIED INSTRUCTOR
XPT BREATH PERFORMANCE COACH
Certified instructor Wim Hof Method and coach of the XPT Method aimed at increasing sports performance specialized in breathing techniques and sports performance. From the beginning of gaining knowledge, I drew from my roots an English teacher and an avid athlete. I lead those interested to rediscover our own power in the elements that we have pushed out of our lives due to the modern way of life. By accepting their energy, we can go back to the roots of our evolutionary strengths. When I'm not exploring the world, I live in Cigli, and as a WHM instructor I work all over Slovakia.
REGISTRATION:
wimhofmethod.com
eriksvitok.com
More info on tel. number 0908 224 335